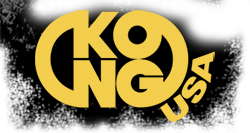 SPRAT TRAINING
KONG USA SPRAT Class Level 1 Certification
CONTENT OVERVIEW
SPRAT stands for Society of Professional Rope Access Technicians
https://kongusa.com/sprat-training-and-rope-access-training-at-kong-usa/
Rope access is a form of work positioning, initially developed from techniques used in climbing and caving, which applies practical ropework to allow workers to access difficult-to-reach locations without the use of scaffolding, cradles or an aerial work platform.
SPRAT was established in the mid 90's to address the needs of a growing number of companies and operators employing rope access techniques in North America. While various forms of rope access had been used in industry for decades, the development of modern rope access systems collided with the growth of industries that provided conventional means of access such as scaffolding and swing-stages. These conventional methods required standard fall arrest systems.
Without specific standards and legislation in North America to support rope access systems, companies and operators were at times prevented from working by safety managers and legislators. SPRAT's development of industry-consensus standards, including Safe Practices for Rope Access Work and Certification Requirements for Rope Access Work, not only raised the awareness of the safety and effectiveness of rope access systems, but also paved the way for California's Department of Industrial Relations effort to create one of the first laws sanctioning the use of rope access systems in North America. Since then, Alberta, Canada and New York City have followed suit with support from SPRAT and its members.
SPRAT's mission is to advance the safe use of rope access through education, standards development, and administering certifications.  Since 2001, thousands of rope access technicians representing dozens of companies and government agencies have been certified to SPRAT standards.  Currently, SPRAT supports companies and technicians using rope access with regulatory support, networking, and opportunities to participate in developing industry-consensus standards.
A SPRAT certification provides instant recognition and credibility for the Technicians who carry it, and the companies who invest in it. In fact, a worker is required to have this type of certification to be hired for particular kinds of work.
Equipment: Helmet, Harness, Carabiners, Back Up Device, Descender, Chest Ascender, Hand Ascender, Foot Strap, Quick Links, Lanyards, Cow tails, Pulley, Shock Absorbing Lanyard, Ladder Hooks, Positioning Device, Rope, Edge Protectors, Anchor Slings.
Facility: 3,000 sf Training Gym, 12 Rope Obstacles, 12'x12' Square Truss Tower, Classroom Area, Confined Space Structure with Rails, Hatch and Bailout Window.
SPRAT Level 1:
5 Day Course, 4 Days of Training and 1 Day of Evaluation
Equipment Use and Inspection
Requirements for Safe Work Practices
Duties and Responsibilities
Ascending and Descending Deviations
Rope to Rope Transfer
Long and Short Rebelay (using the same rope between two anchor points to avoid obstacles)
Rescue Pick Offs
Evaluation
Class Includes: Equipment, Space, Training, Evaluation, Certificate of Completion and Catered Lunch